Family wine testing party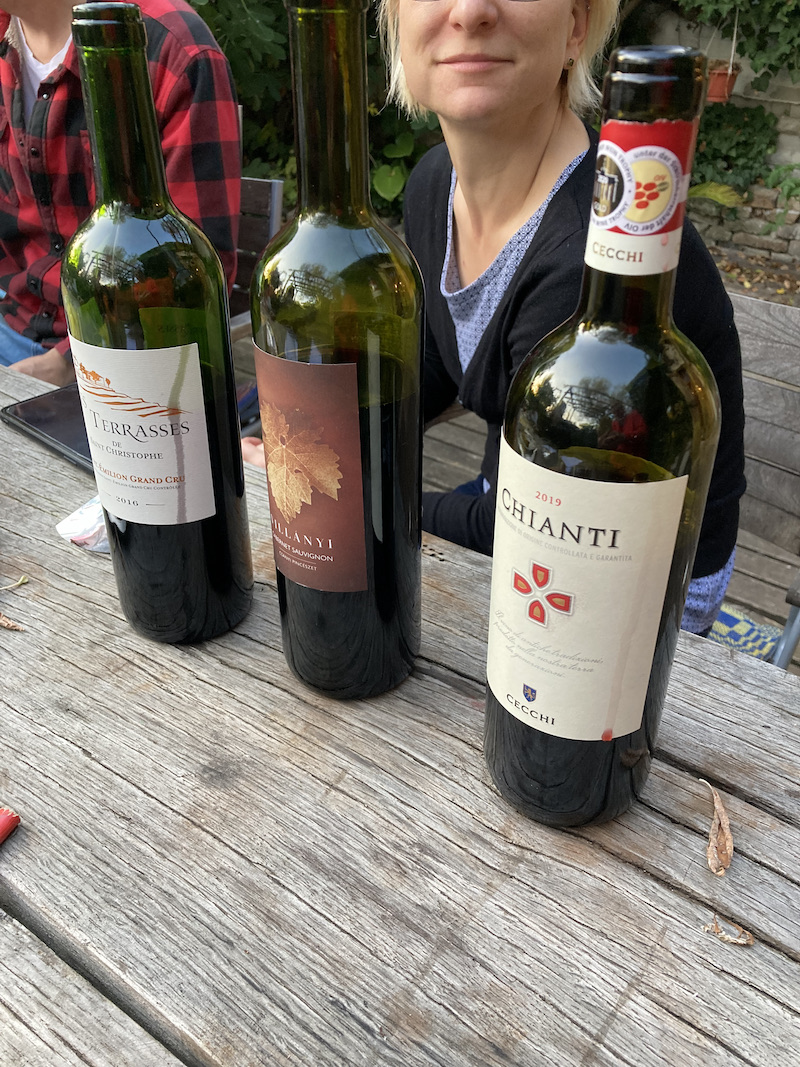 2021 October, first Saturday.
Lovely weather - excellent for terrace life. After a quick preparation, we decided to test 3 red wines from 3 countries: French, Italian, Hungarian.
It was blind testing, so E, S and A made notes.
N was happy to be on the jury :)
Every one of them did choose their best, and it is clear now, that they have different tastes.
Two of them liked the French, one the Italian best.
Written on October 3, 2021