Breakfast time Skandinavian influence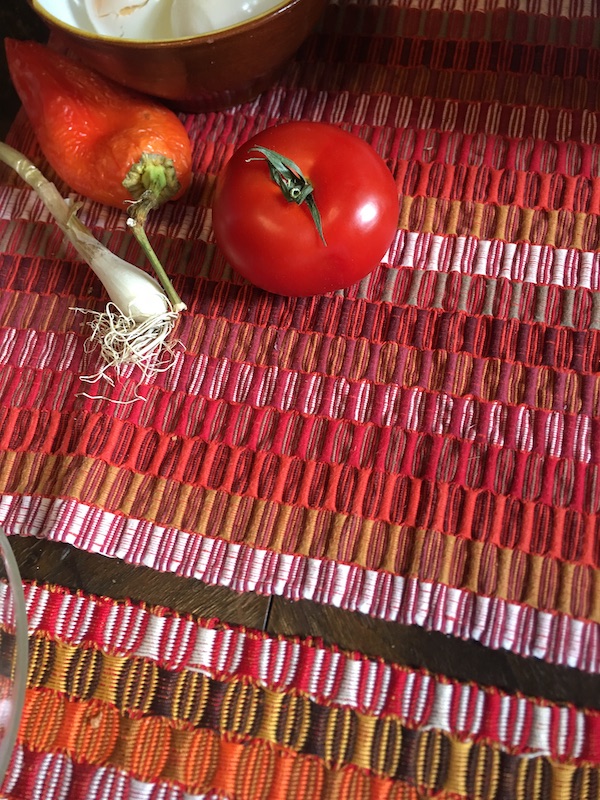 Last year we visited Stockholm and area and loved every minute of it. The public transport, everyday life, the water everywhere, the new architecture and the high standards and comfortable everything. (For me the metro elevators were symbolic how accessible, cost-effective, human-focused and Scandinavian solution were those.)
We are a big fan of the nordic design, but we do not buy any - the whole 8 days were unique, and you cannot take home the city with full of possibilities - but one: we bought a small piece of table-mat as the essence of the week.
It is simple and very Swedish - the colours reflect the Dalarna county - we all know the red Dalarna horses and the red-painted wood buildings in the countryside. It is very handy, easy to maintain, do not make a harsh centre-point, but offer a friendly morning welcome. (For me.)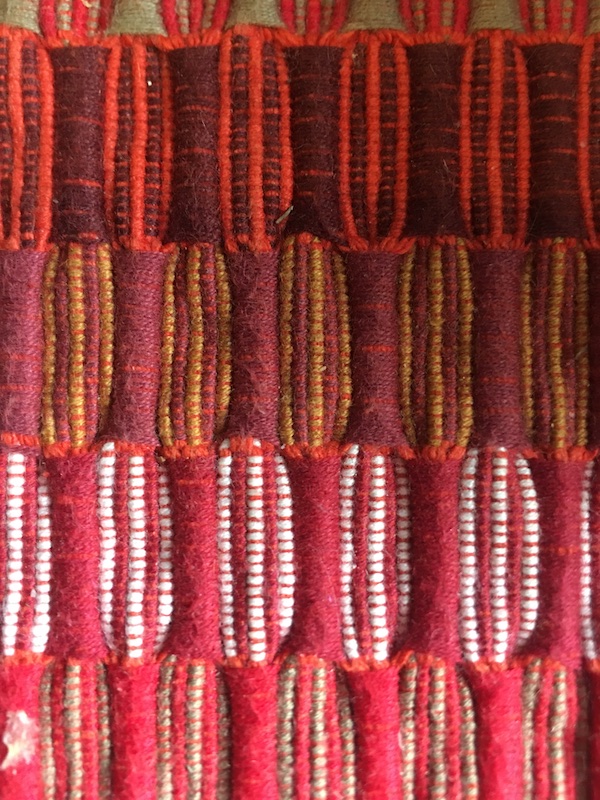 From that point, I was fascinated by how I can make a similar textile.
I made calculations, and for the very first time composed it on my IWeaveIt software, to verify my calculation and warping design.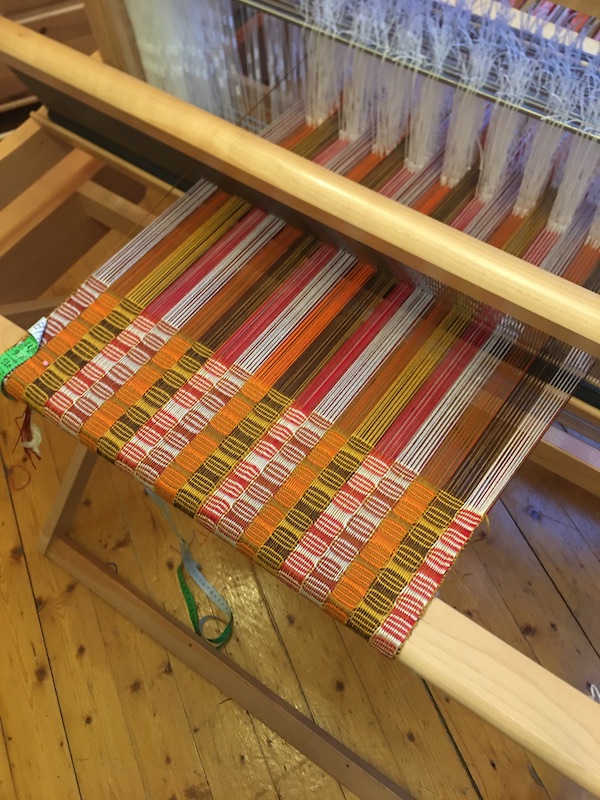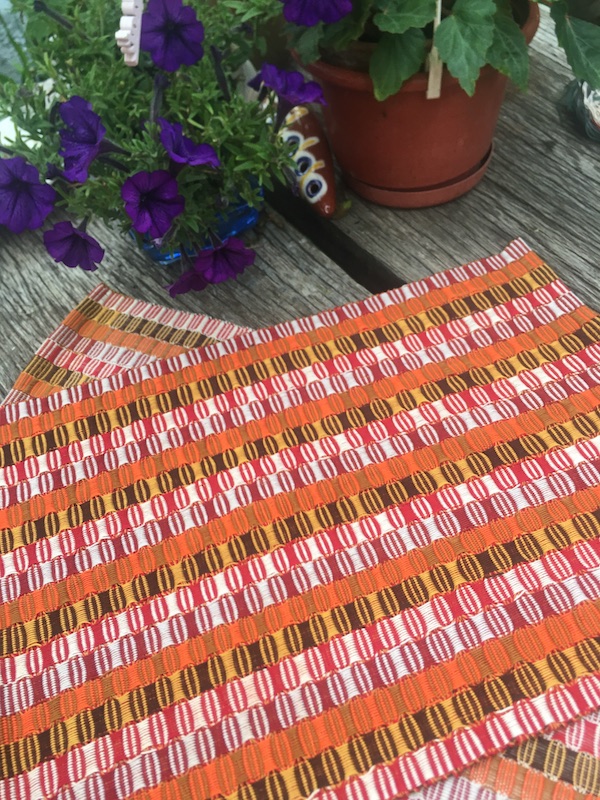 My colours are a bit lighter and the mercerized cotton is shiny. The orange and the brown stripes gave other hints, the bean-like shapes emerged because of the mercerized cotton is more slippery and not as tacky as the unmercerized. I was happy with the result, my idea was to create something using the original piece, but I do not want to make a copy.
Written on June 15, 2020