Weaving is fun, in 2020 I had time to proof it - recycled saree silk from India
In the first week of March, I bought a weaving loom. From time to time I started to learn different technics, materials and objects.
I bought yarns in different colours, thicknesses and origins. I am sad to say that there are very limited types. In Hungary the cotton is rare and mostly imported, the wool is the same.
Few kinds of artist yarns are available, also you can buy in different webshops bamboo or other special yarns.
I started to use a sketchbook, a few months later bought software for my iPad and focused on colours and textures. I played my software for days, it was fun too.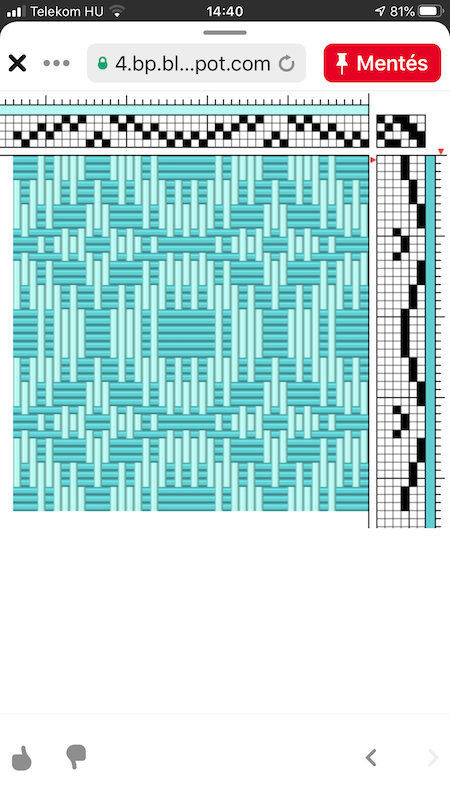 One of my first work on the loom was two pillowcases using a cotton warp and reused saree silk, what I bought from a woman living in India, who is focusing to reduce the textile waste. (In some cases this garment was used only for few times during their life, so there is always a source for yarn made from it. I think it is important to reuse this huge amount of materials.)
Using this silk at the very first was a bit of disappointment for me, as I had a laundry problem with it. It is naturally coming from the local dying process and the first wash was a bit disappointing with the leaking blue colour. Now I am okay with it.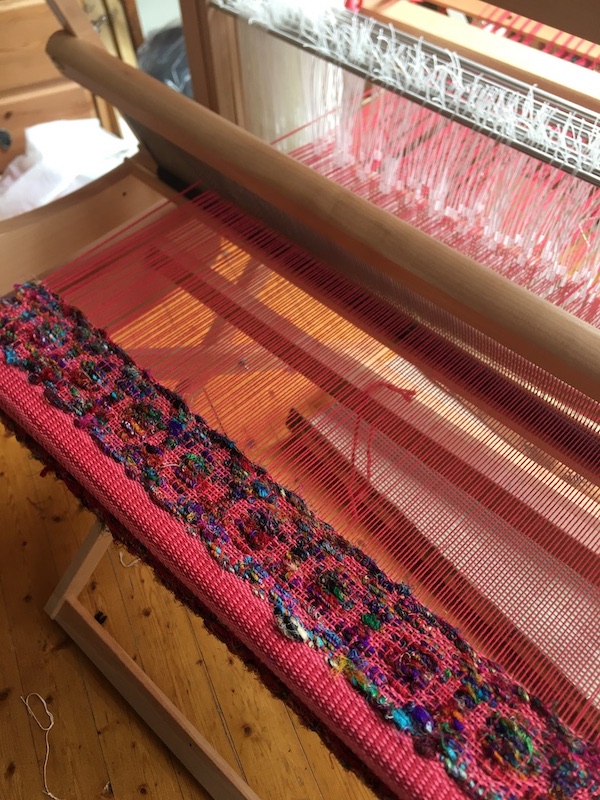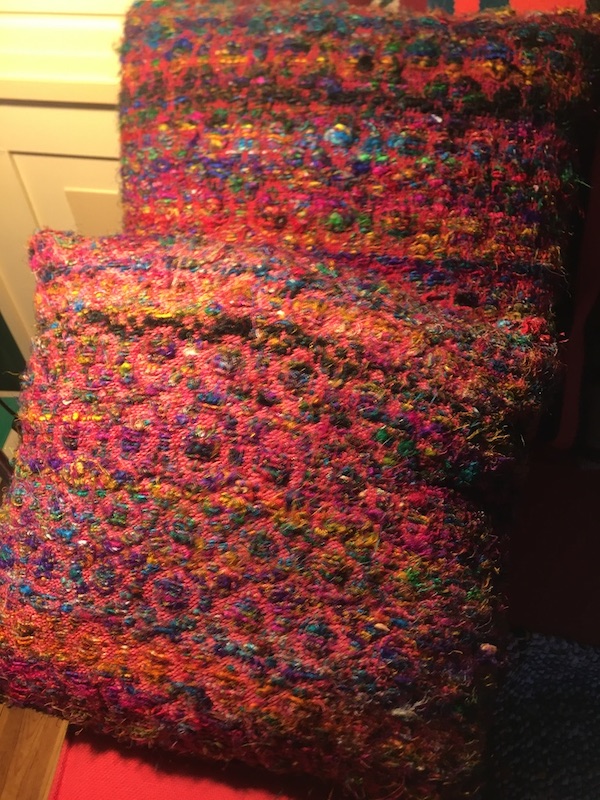 The pillows are comfy, I like the warm colour of the rustic texture and the soft touch of the silk.
Written on April 30, 2020