The cowl and the cowls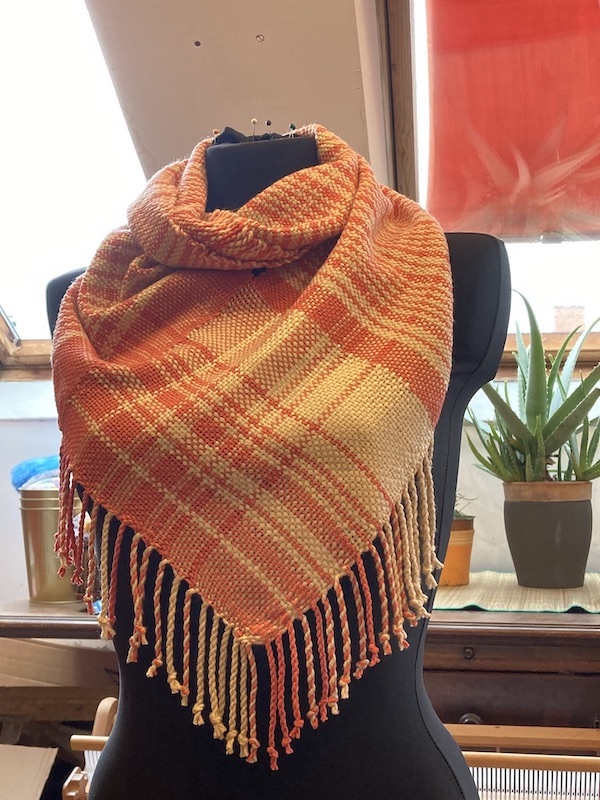 After the cotton kitchen towels (8 shaft loom) I decided to go back to my Ashford rigid heddle loom.
I did a try with the bamboo - cotton mix and made myself a cowl.
I liked it and made a short note with the yarn sample for the future variants.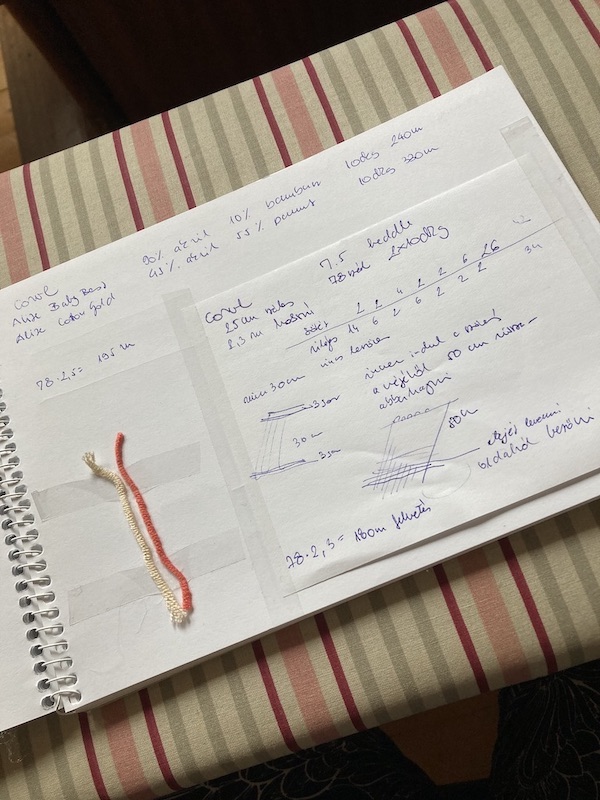 The next was a wool mix, and later in the year, I made another wool - mohair - silk, and mohair - silk one in different colours, they went to Scotland. :)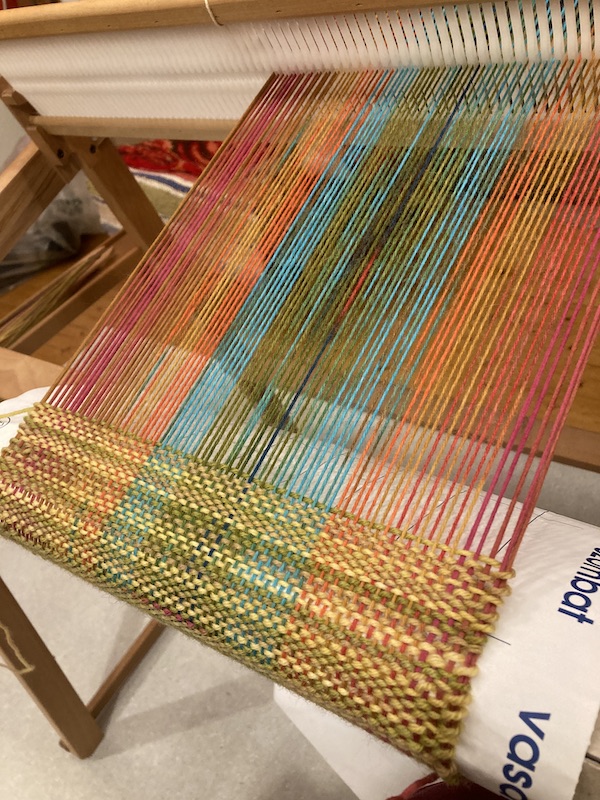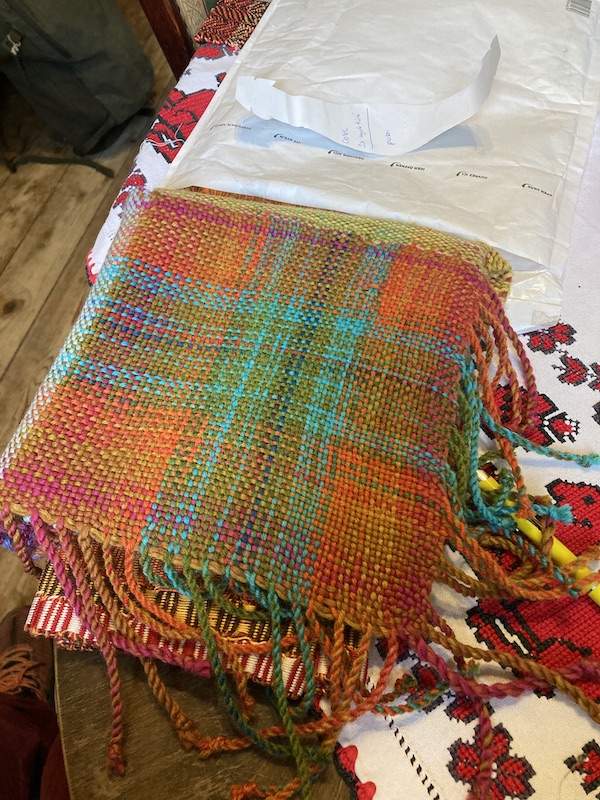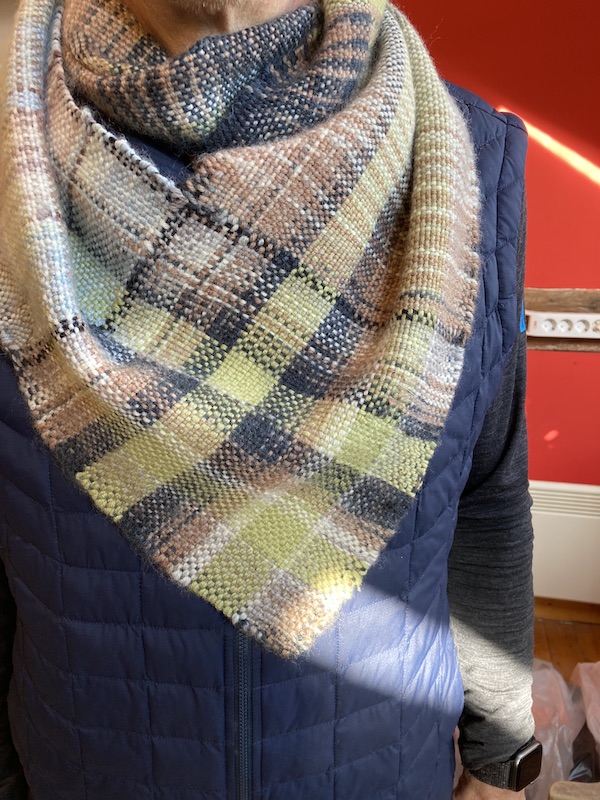 Written on January 13, 2021