Preparing for Christmas time - 2020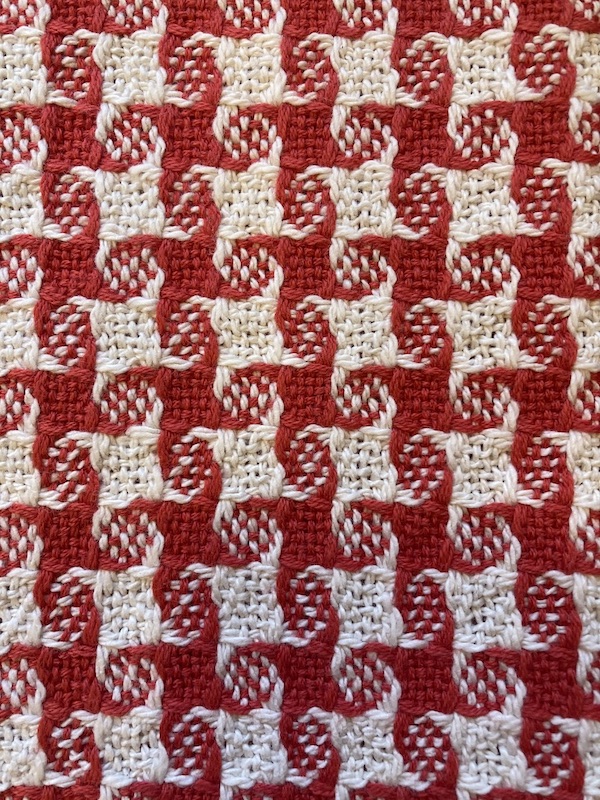 I have time to prepare myself for hand-made gifts for family members and friends.
I used my 8 shaft Ashford loom, 14/2 cotton yarn in red-white-green and yellow colours. The warping was red and white (1-2-3-4-5-6-7-8 red, 1-2-3-4-5-6-7-8- white). I added green and yellow for weft for the same warp (usually I warp 3,4 on my loom, and I am happy to experiment with it.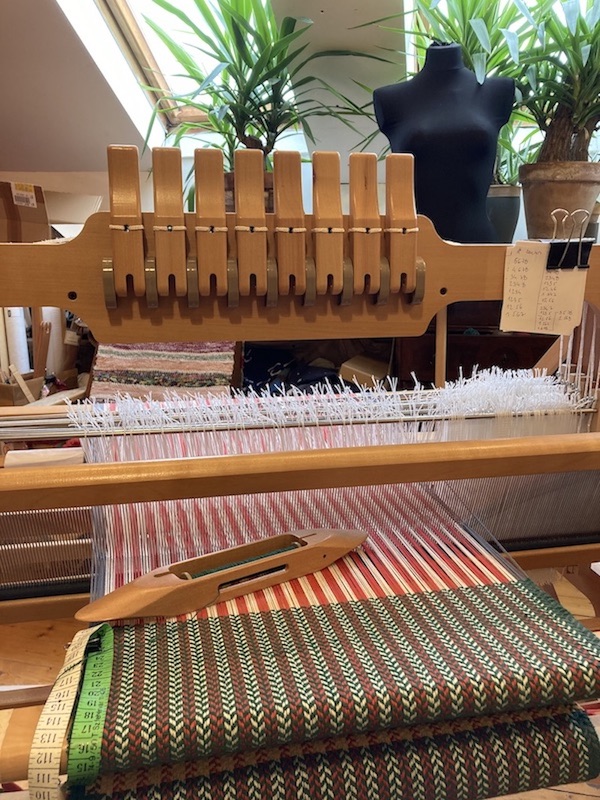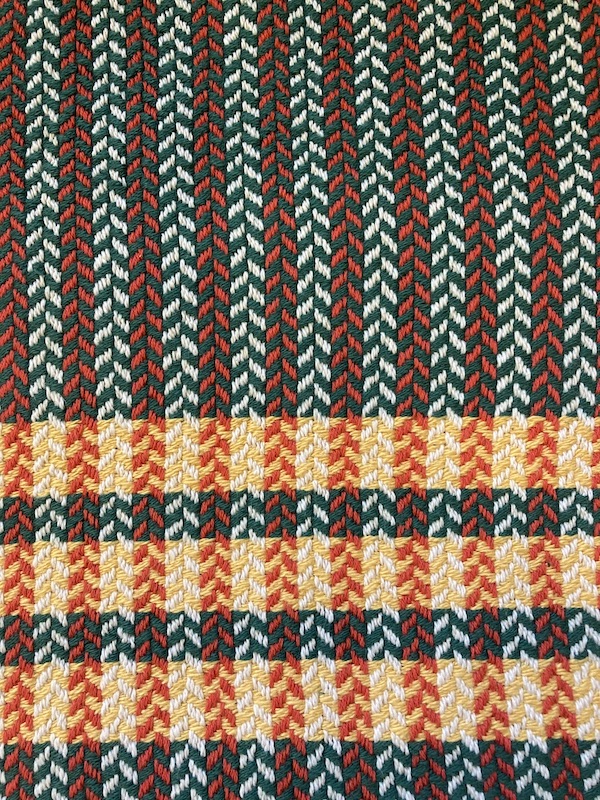 Written on October 19, 2020