More pillows for our terrace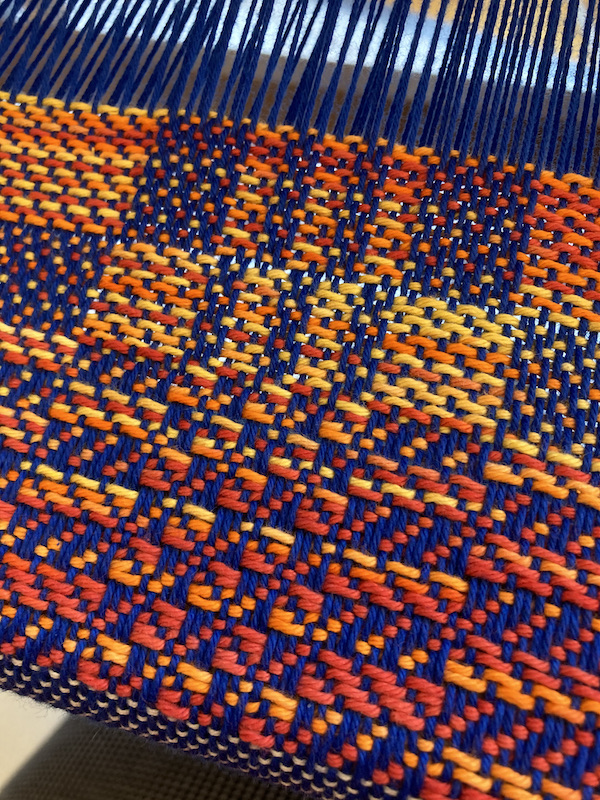 Using the earlier geometric pattern I created a few new things in a new colour combination on my blue warp (8/4 cotton).
I used the garden colours and themes here: the goldfish in the pond, the sky blues above the water.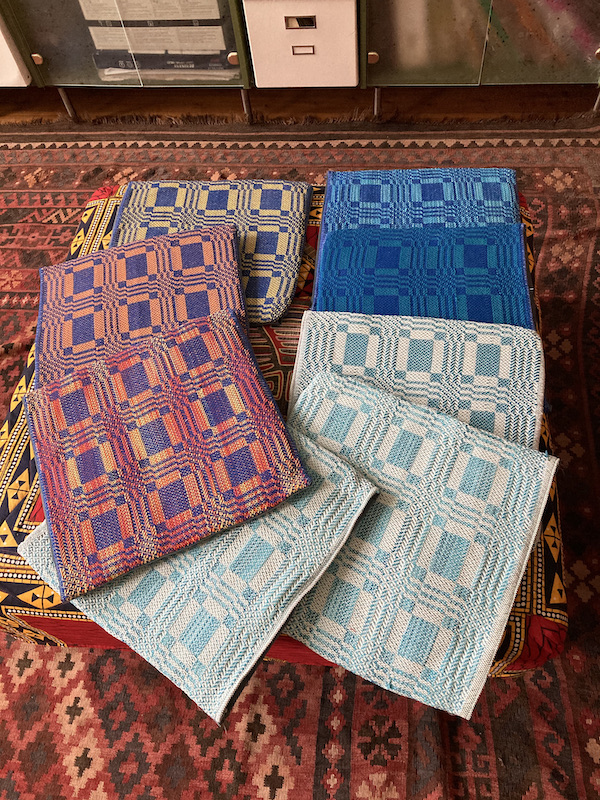 Here are the objects that went to N flat, two pillows for the chairs, matching teatowels for the dining area, and the balcony pillows and tablecover.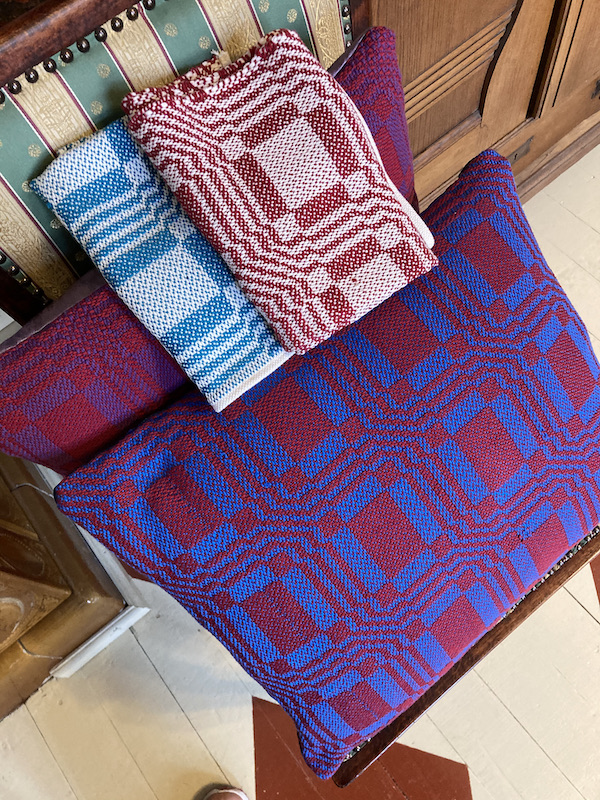 These two pillowcases were weaved on the blue warp, the matching tea towels on the previous neutral.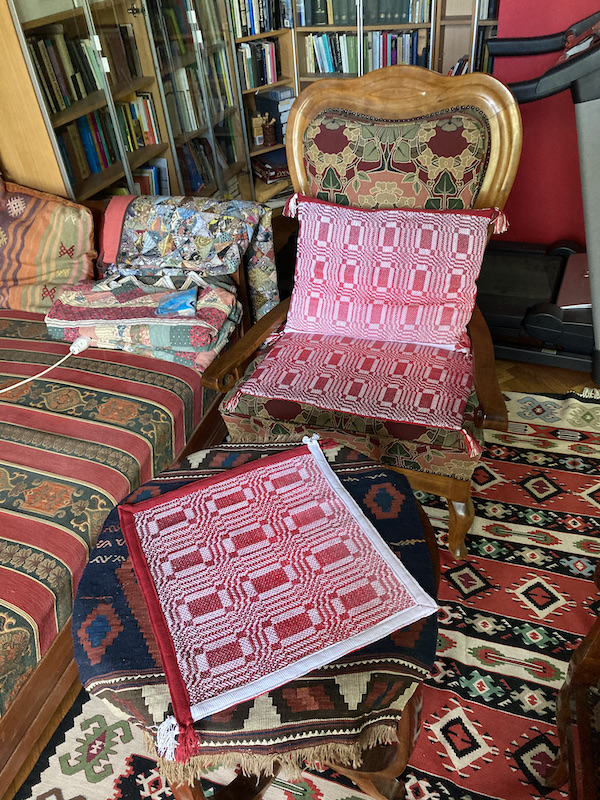 These items for balcony furniture had a variegated red warp and white weft. The narrow strips were made on an Ashford inklette loom.
I was happy with my experiment on geometric patterns and durable household items.
The three series took me four weeks, and it was not boring as I changed the warp and weft colour every time.
Written on June 22, 2021