Rainbow in the breakfast room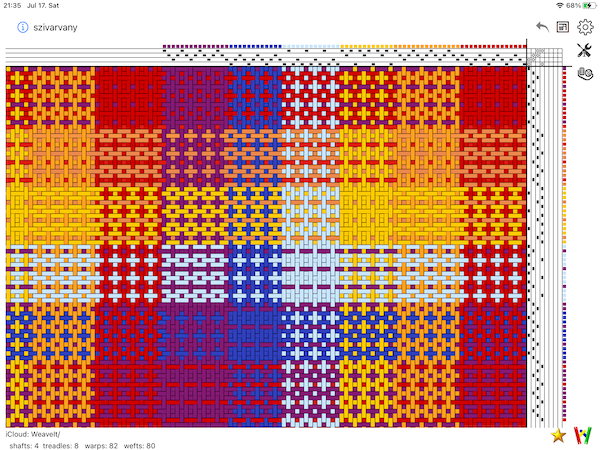 It was a new experiment for me - galore of colours on warp and weft.
Red, orange, lemon, light blue, dark blue, plume and mint green on the two sides.
8/4 cotton creates soft and very useful items for everyday use. Every wash makes it even better.
The result was so great that decided to send it to Paris as a gift for a family with twins.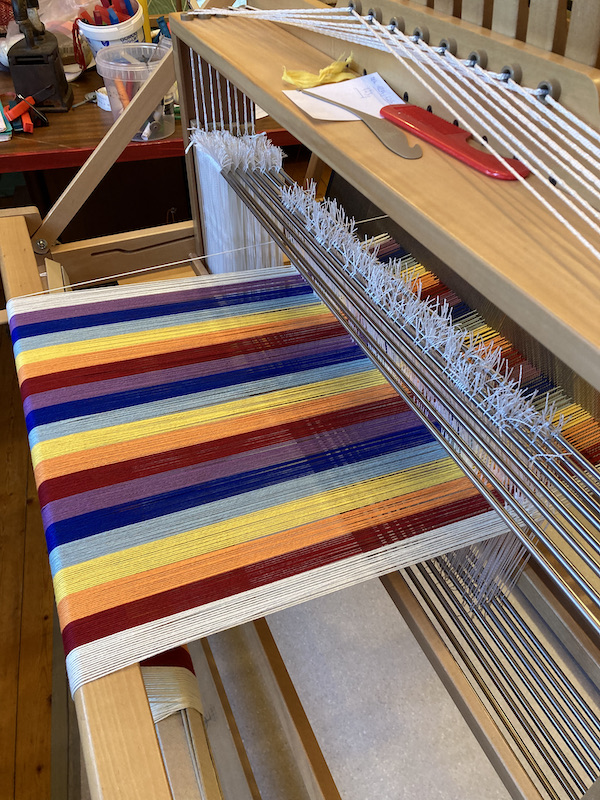 Later I made some more for my kitchen and for a friend. It really looks very nice in every summer kitchen.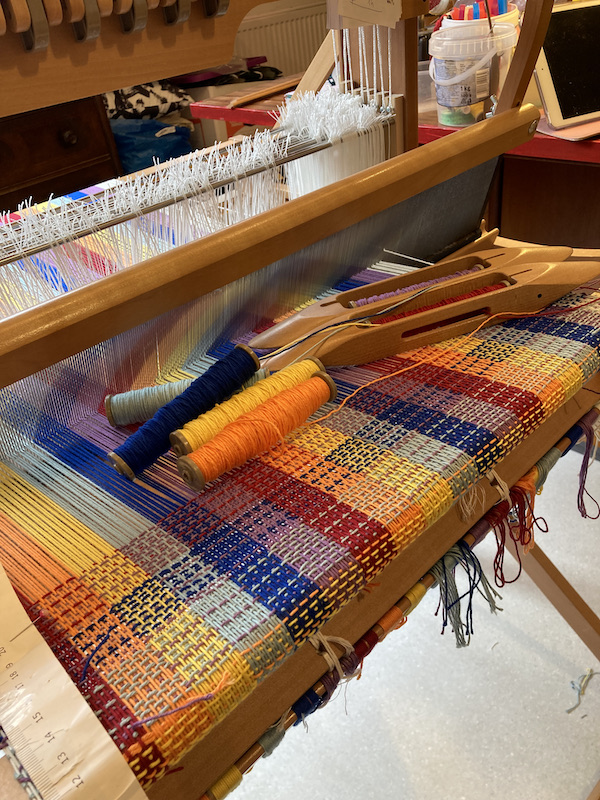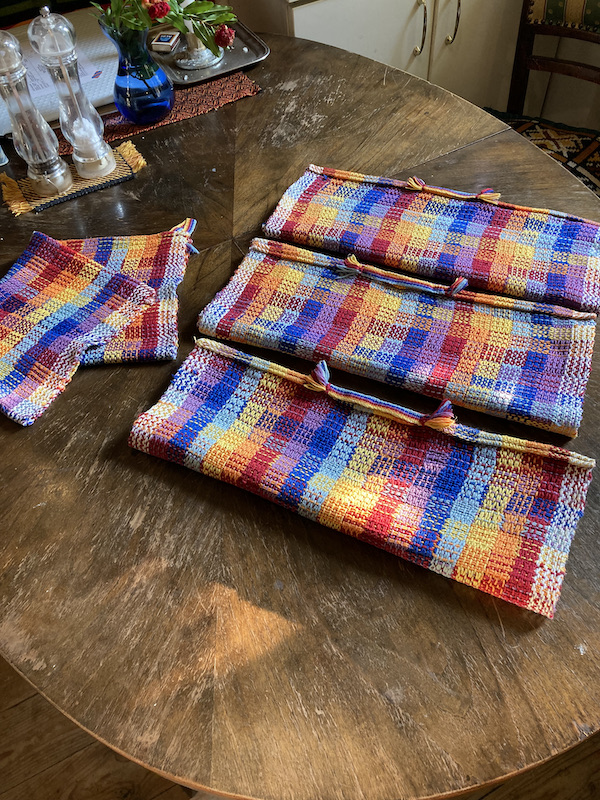 Written on July 19, 2021