Weaving with mulberry silk and the kimonette style garment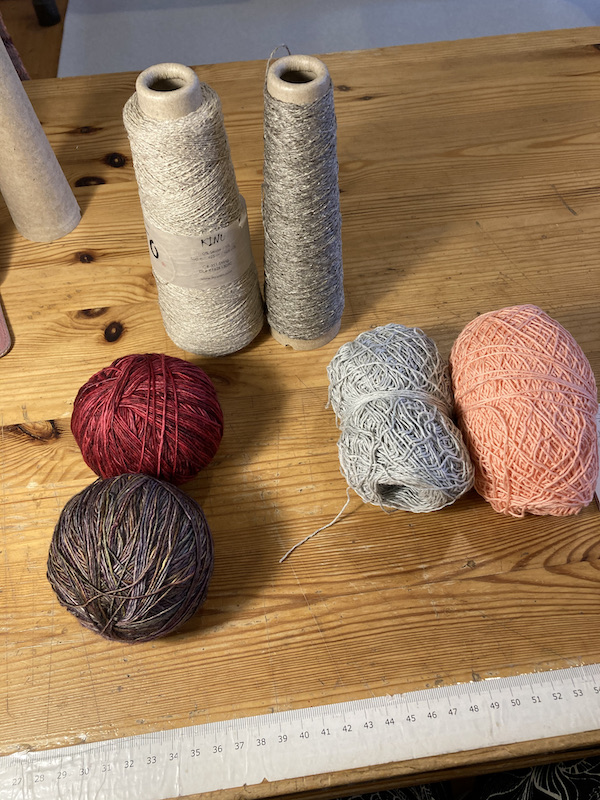 I was looking for nice, soft yarns in my stash for my next project.
My idea was to sew from my own woven textile and did find cotton (grey and rose) and two different greys of mulberry silk, terracotta silk and deeper tones of green and scarlet silk.
It is very scary to put your scissor into your precious handmade stuff, so I made a small one and the bigger (human scale) model to see the necessary measures.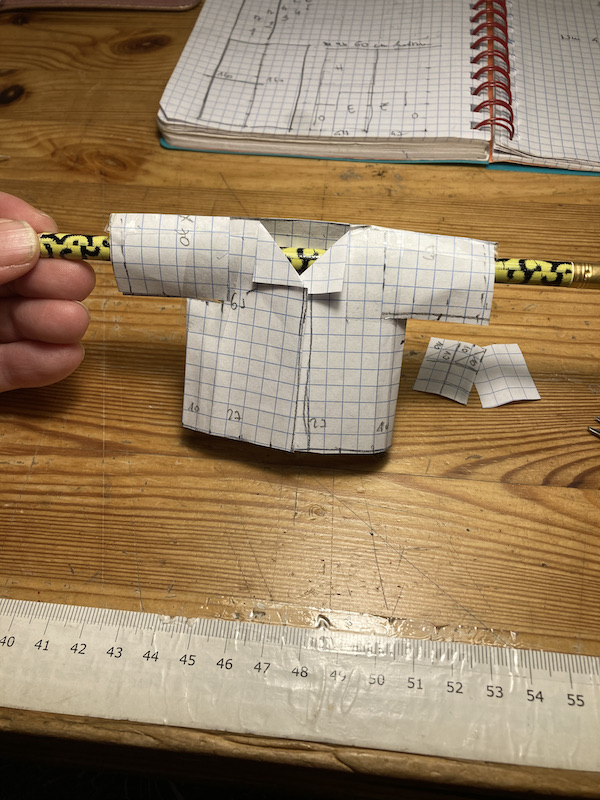 Handy model to calculate the width and length of the weaving you have to do.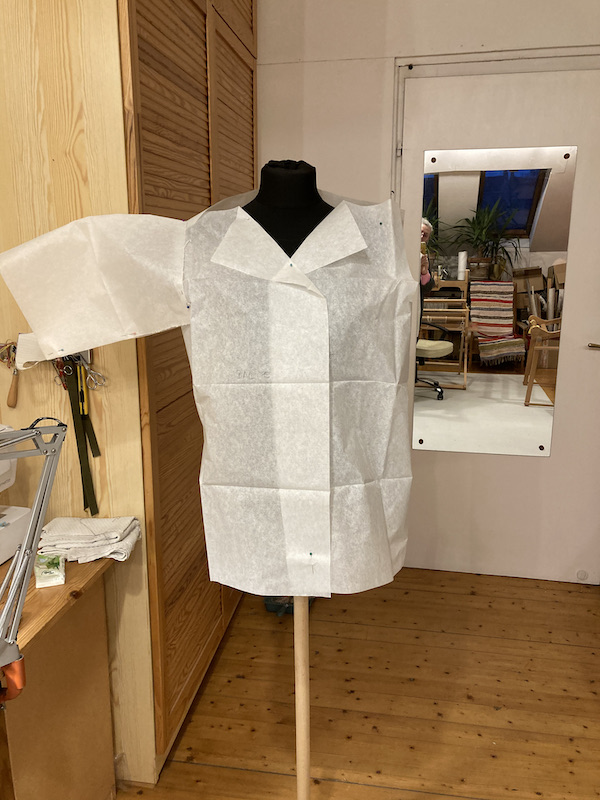 The human scale model helps realize the project.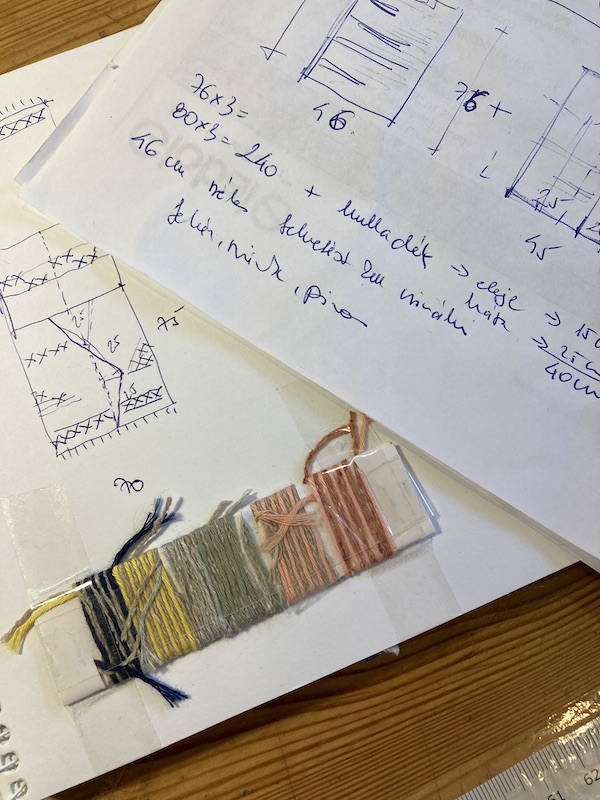 Working with colours in my scrapbook.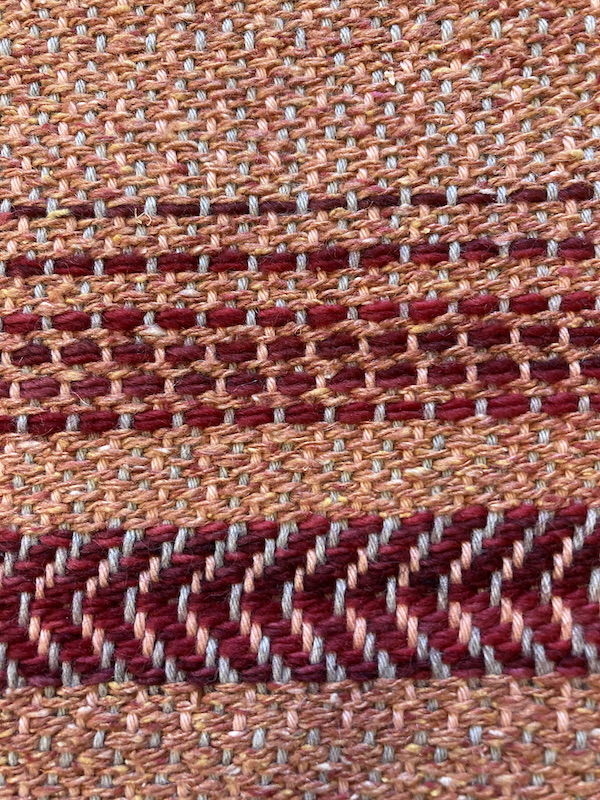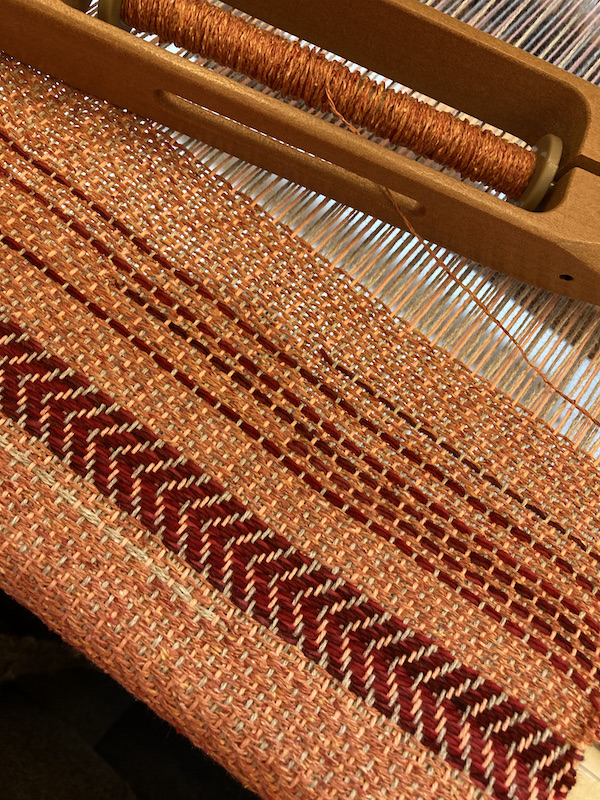 The grey and rose 10/2 cotton warp and the satin style 5 shafts weaving emphasize the softness of the silk yarn and the earthy colours of the weft silk. For a more natural look, I used the clasp weaving technique.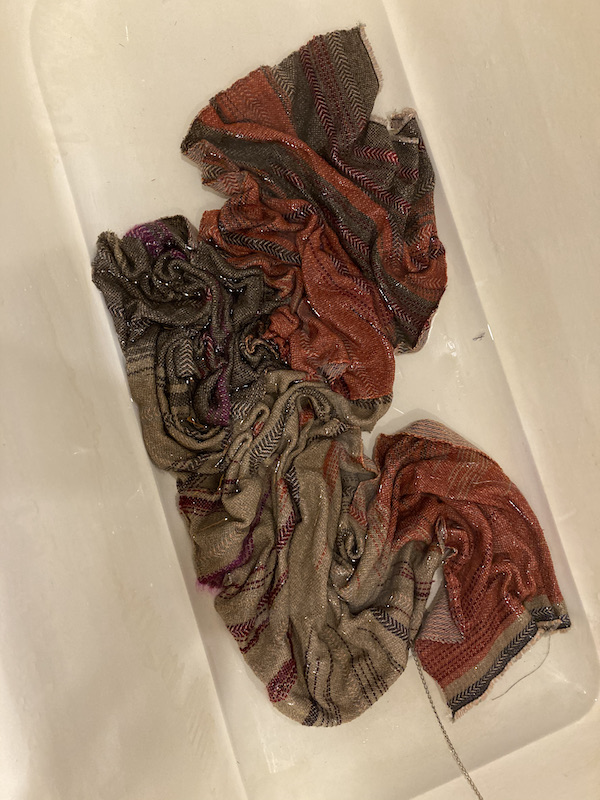 Finishing the woven material, overnight stay in the bathtub. Scaryyyy.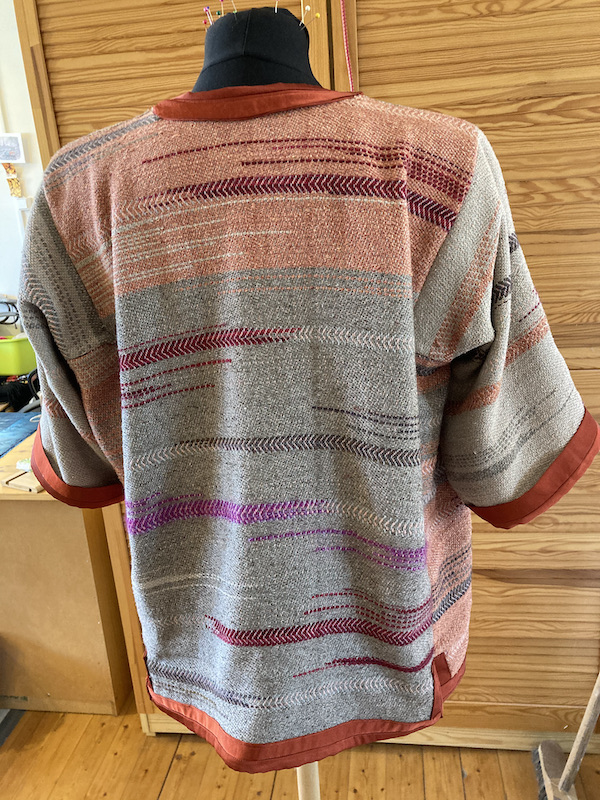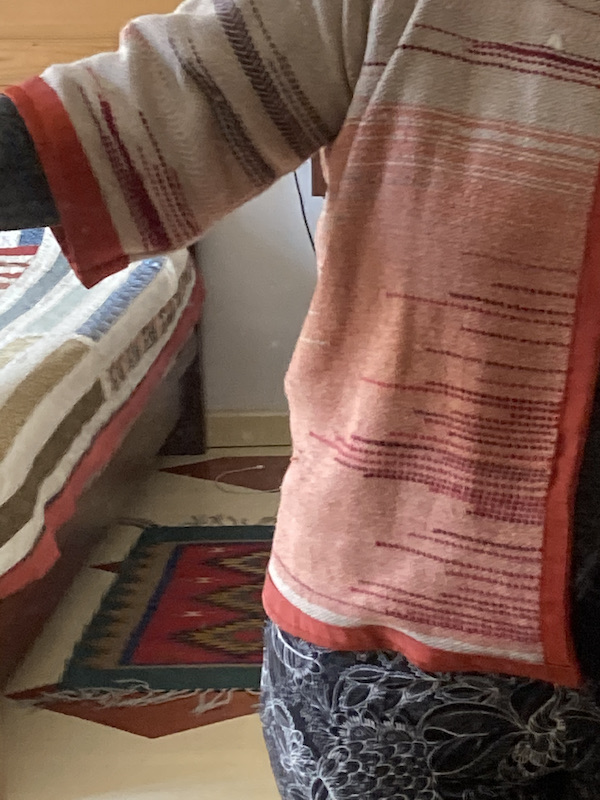 I am happy with the result, a very comfy and handy piece for everyday use.
Written on April 19, 2021