Garden in the city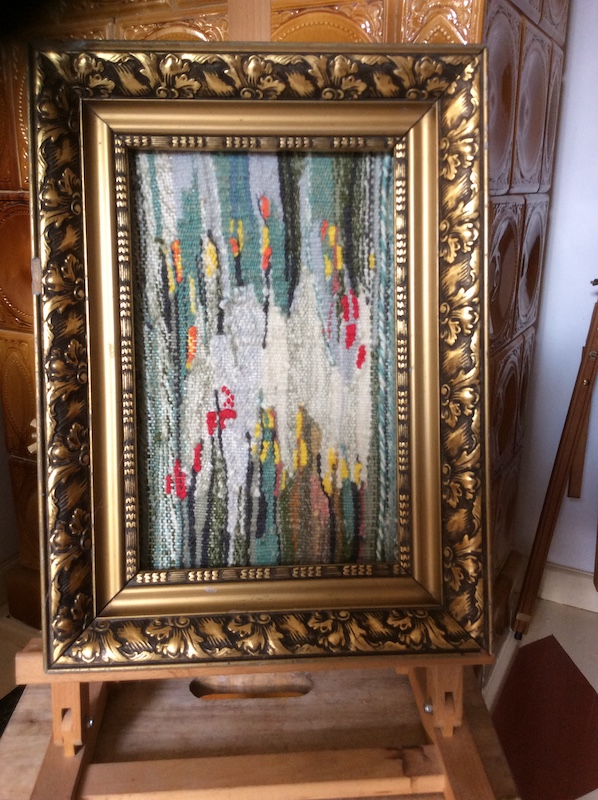 It is obvious that if you can have a garden - even a small one - it is good to have water-feature in it.
So we created a pond in our Budapest backyard next to the wooden planked terrace. It is always fun to see the frogs, goldfish, small lizards, dragonflies and bees moving around.
We did some plant-hunting when it was acceptable - really not too much - but have irises from Tiree and Delft.
I was happy to put this life into the weft-faced tapestry picture.
Written on May 4, 2020