My very first IKEA temptation
In 1975 during my architecture course, I was touring around in Finland and Sweden. We slept in the car, washed our face at petrol stations, and had a shower in shopping centre restrooms. We did photos on ORWO and Forte films (actually it was diapositive) and during the last 40 years all the more than hundred the dia went wrong.
I bought an office chair at the IKEA store near Stockholm. (And a yellow lamp too.) I used it all the time when I was making my drawings along with the long drawing table. This chair was with me in the tiny Buda-side loft (originally the loft was a washroom for the tenants on the fourth floor under the roof) it moved with me to Miskolc and back to Budapest. There were no computers at that time only for calculations for the engineers in the office, and not for layout design or for section and facade drawings.
So this chair has been working for me for over 40 years, it is still in the attic hobby room. I think that this is some kind of proof that good design - even if it is very economic in term of the used materials but durable and comfortable - is usually perfect in long time run.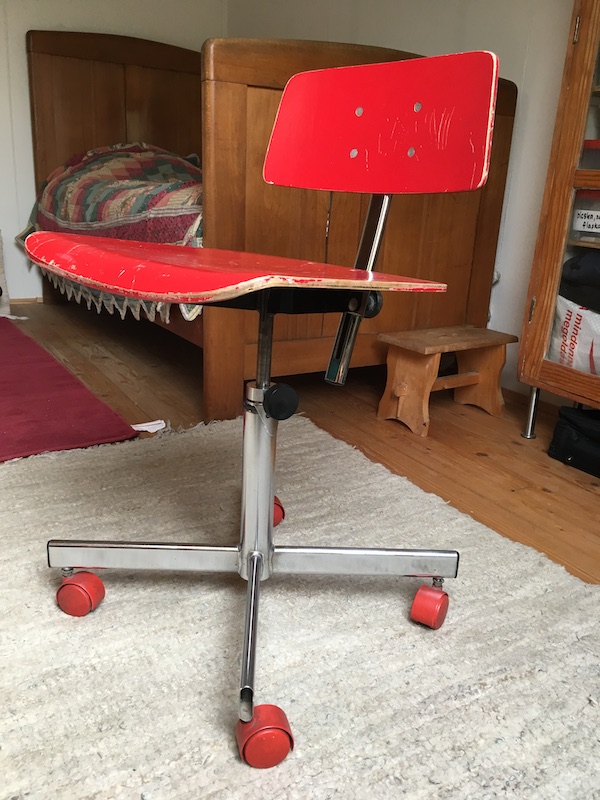 Tha big IKEA store was beside the Kungens Kurva, the main building was circle - like the Guggenheim. No irony.
https://www.traveller.com.au/circles-of-hell-inside-the-worlds-biggest-ikea-store-24r91
Written on May 9, 2020